I never really imagined living in Vietnam. I think I've related this story before that when my Dad in the late 90s visited Ho Chi Minh City and came home, he didn't have a lot to say about his trip. So, I had some misgivings about living here.
But it is interesting meeting Filipinos who have fully embraced the culture and built their families and dreams in this vibrant country. One such person is Nomer Adona, who I first met in 2012 when I was still moonlighting for Word HCMC.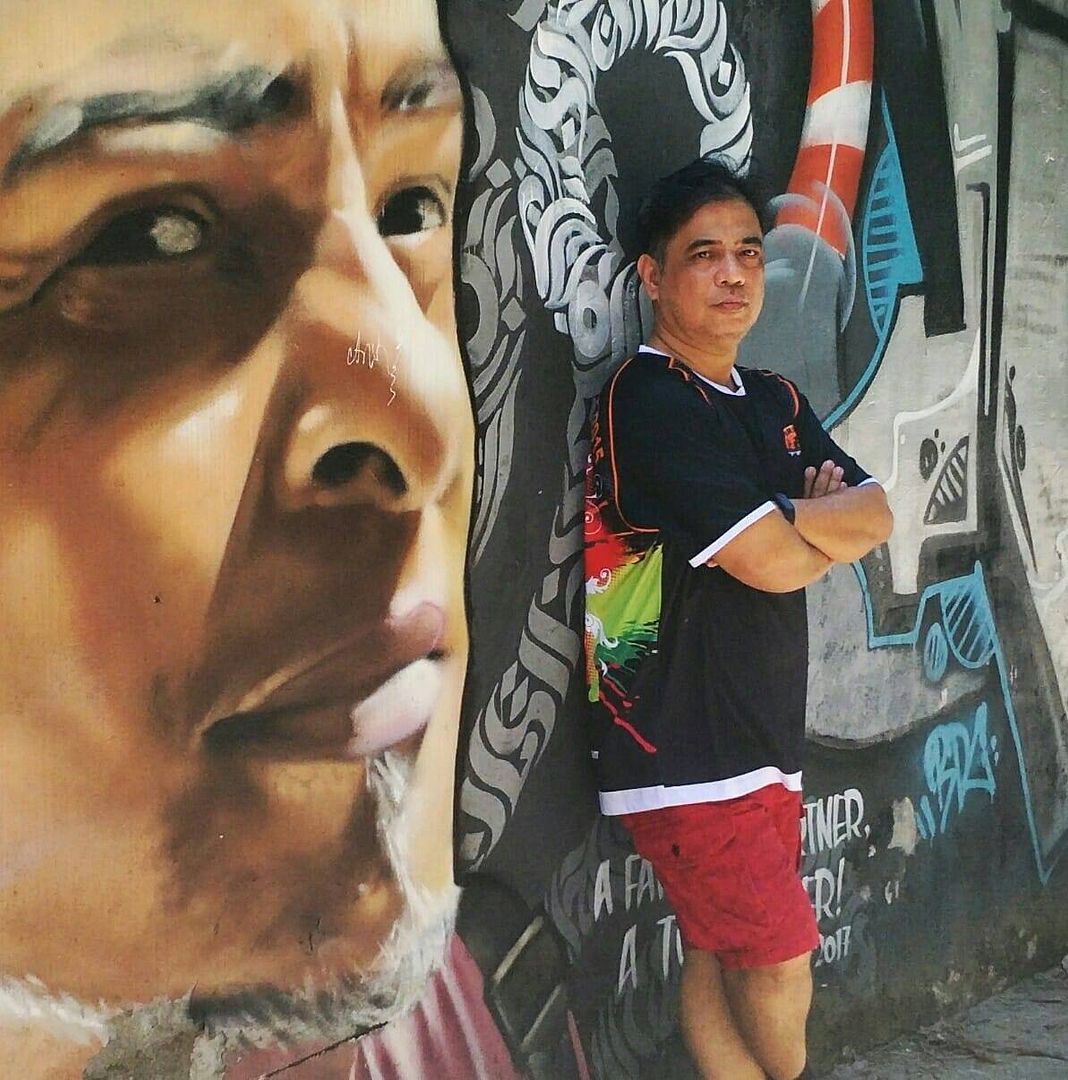 Nomer moved to Hanoi in 2012 as an architect and eventually found his calling as an art teacher for an international school. He's a witness to how Vietnam's landscape changed over the past 25 years or so.
Lately, Nomer has been embarking in his own personal project — creating awe-inspiring works with only two things, a ballpoint pen and paper. How this Ballpoint Pen Drawing series came about is noteworthy. He actually asked his students to create drawings using the cheapest pen and cheapest paper they could find. At the same time, he too challenged himself using these medium.
His end goal is to publish a book illustrating different portraits of Vietnam — but he is in no hurry and just wants to enjoy the process. To date, he has more than 30 portraits since he began in late 2018. It takes him 15 to 50 hours to finish a portrait depending on the size.
His pen of choice? He started with the local Thien Long ballpen, then hoarded some 100 Bic ballpens from the Philippines on his last visit. He usually consumes a pen or two per drawing.
He has divided his project into three: Portraits of Vietnam, People who Inspires, and Beauty of Cultures.
I sat with him one afternoon for a chat on how his experimental project was going and he was more than happy to answer my questions.
What do you want to show in your Portraits of Vietnam?
I'm painstakingly doing all these things to document what I've seen in Vietnam since I first moved here, anything and everything about Vietnam.
What about for People who Inspires?
It's about people who inspires me to think critically, even those who has opposing perspectives with me. This also includes pastors, teachers, friends, people I admire. They don't wear capes yet I consider them as my heroes. People who inspires you not only to think, but also to live.
One particular Bible verse that really touched me is, "You're wonderfully and fearfully made." Whenever I create this ballpoint pen drawing, I see our life in that kind of sense, how God created us, molded us. We are His workmanship. The glory goes back to him.
What about for Beauty of Cultures?
Actually the movie Black Panther inspired me on this. Remember the scene where Black Panther was being inaugurated? There were a number of Africans witnessing his inauguration and that scene looked looked amazing. Different tribes all bowing down to the same authority.
I also want to convey the value of people is not in one's nationality but in being human and I want to show that in my drawings.
What do you like most about drawing the portraits?
I like the dents. I don't like perfectionism, filtered portraits. I find pleasure drawing the freckles, the imperfections. It makes it realistic. All the imperfections represent the challenges each person has to go through but ultimately, despite such imperfections, turns out to be a masterpiece.
For Beauty of Cultures, Nomer has collaborated with photographers he has met through his immense network. Unable to always travel, he thought of getting in touch with his friends and using their work to reproduce what was caught by the lens with his pen instead, "They use their feet [to travel] and their camera, while I use my hand [and my pen]."
He has worked with Vietnamese photographer Bui Tuan Hung, Abu Dhabi-based Filipino photographer Anthony Austria, Asia Geographic contributor Donnel Guimaran, and Italian photographer Sabrina Niccolazzi, among others.
For Nomer, creating works of art through the stroke of his pen is paying homage to the Greatest Creator.
You can catch up on what Nomer is up to through his IG, @nomeradona3d