I've always been fascinated with traditional Korean houses called Hanok. I love wood so it's amazing for me to see the harmonious combination of wood and brick in creating such a fascinating structure.
I feel for the residents in Bukchon as swarms of tourists visit their beautiful village. What all we could do was not make too much ruckus while admiring their homes. Am currently making plans to visit Seoul and possibly scoring an Airbnb in this area. Fingers crossed.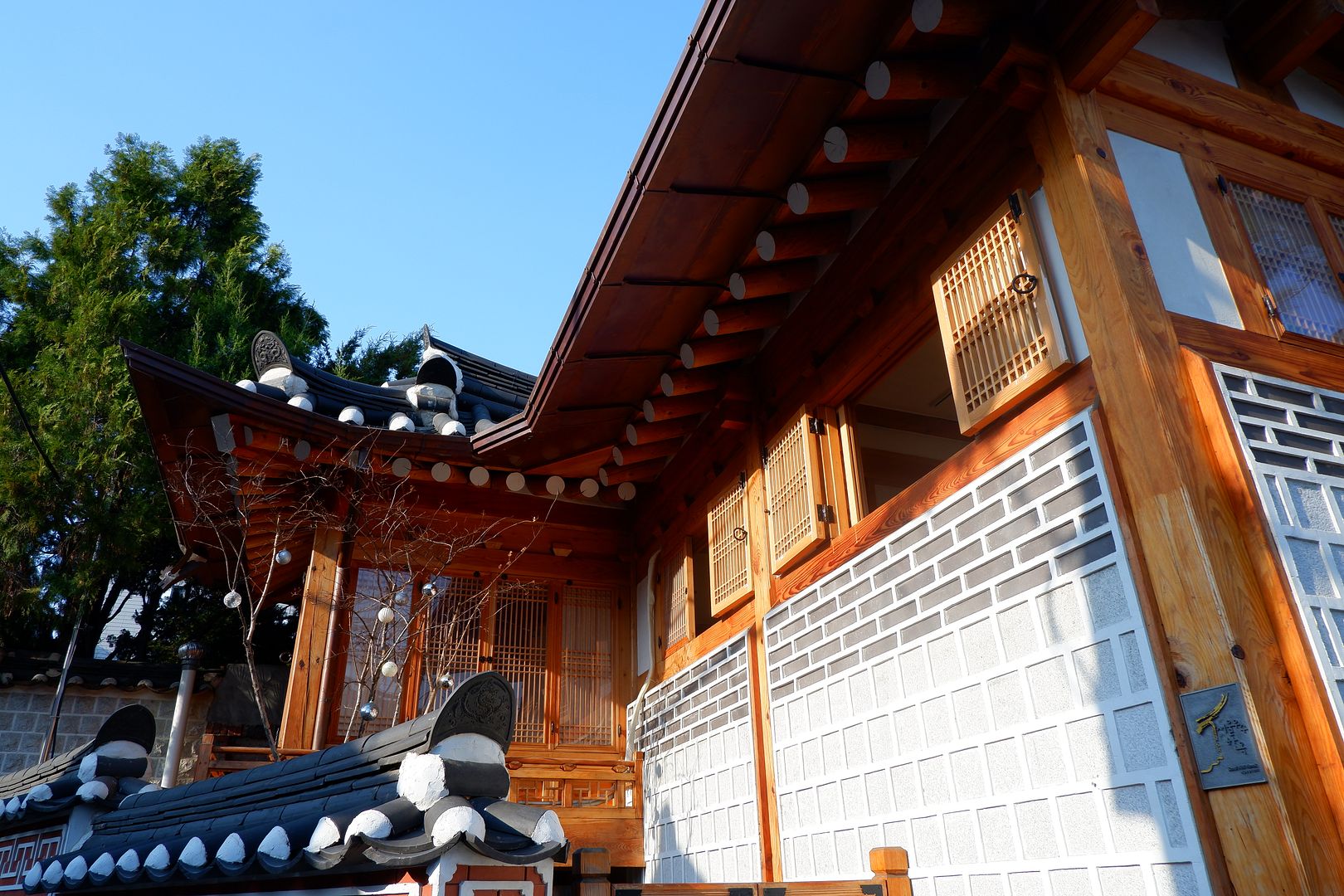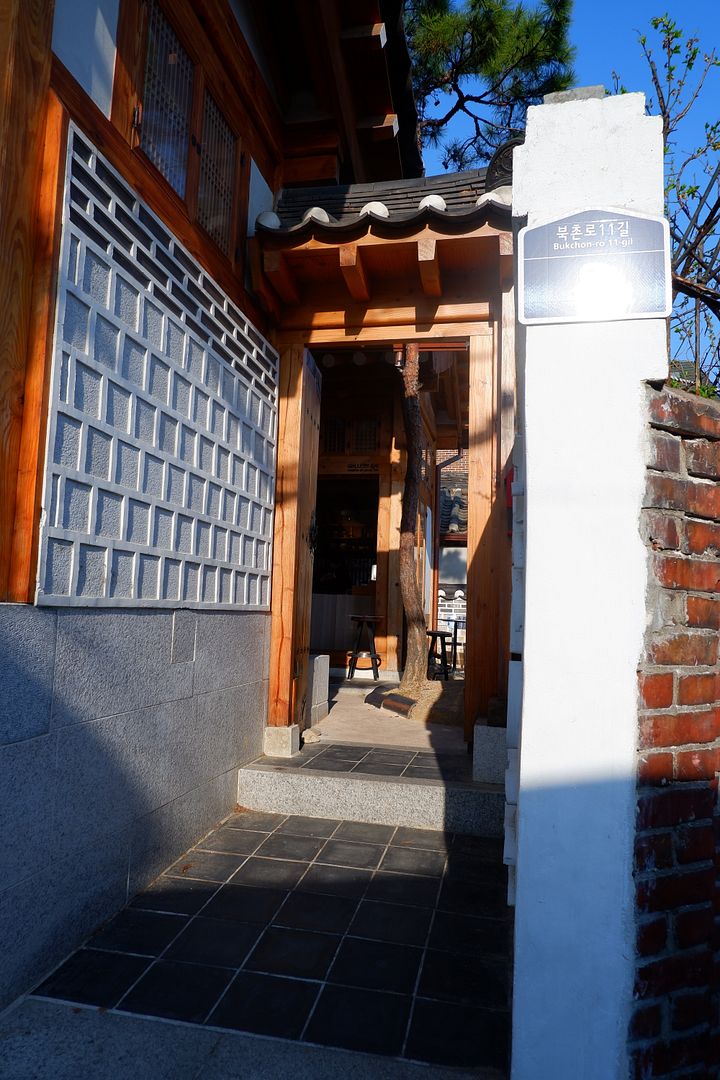 From what I researched, typically, when building a house in Korea, there should be a mountain at the back and a river in front. This principle is called 배산임수 or baesanimsu. The Hanok style in the north are usually square with a courtyard in the middle while in the south, it's L-shaped.
I spied a cafe and a small art gallery in this area. Since I was with a group, I couldn't openly explore the area, much less spend time to check out the gallery. Sigh.
Am definitely coming back here.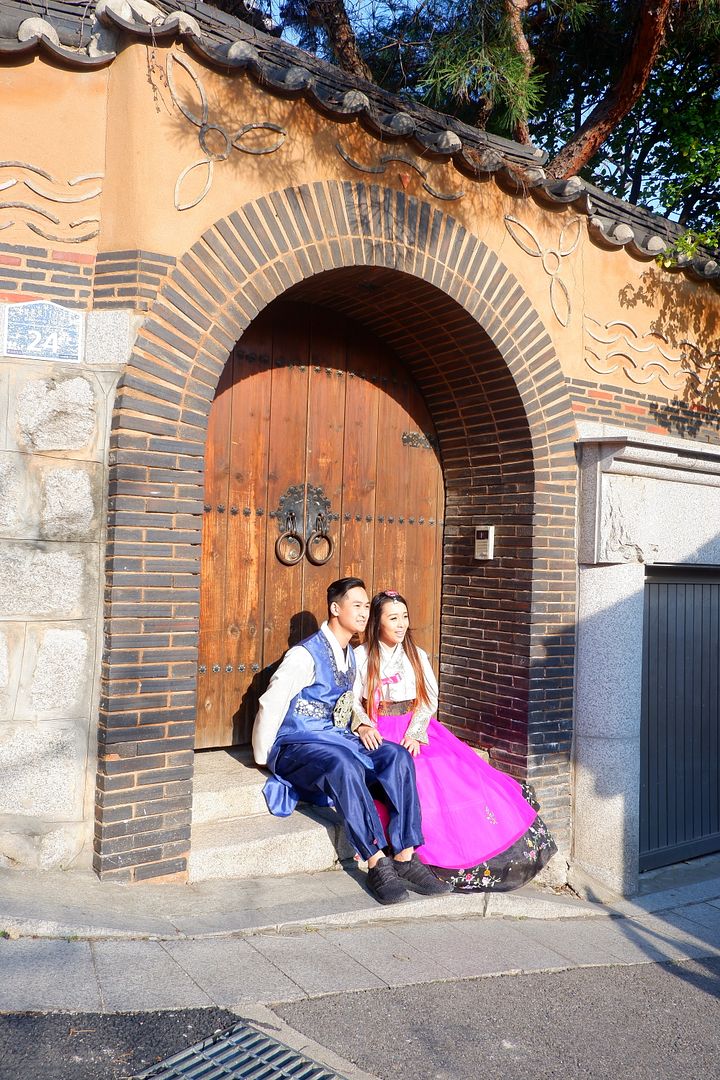 Some tourists would come in the traditional Korean dress called hanbok and have their photos taken. Must be a great place to do prenuptial photos!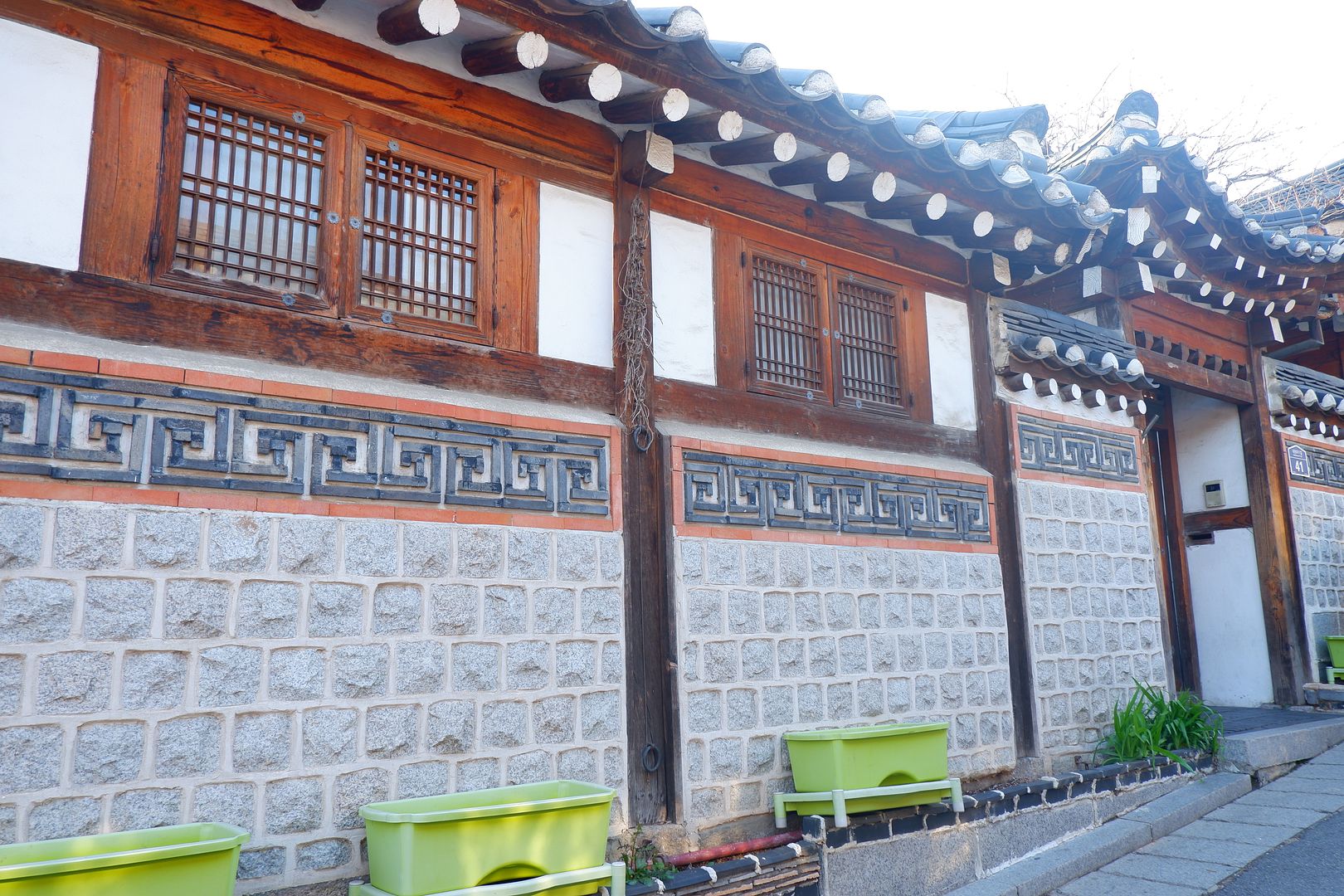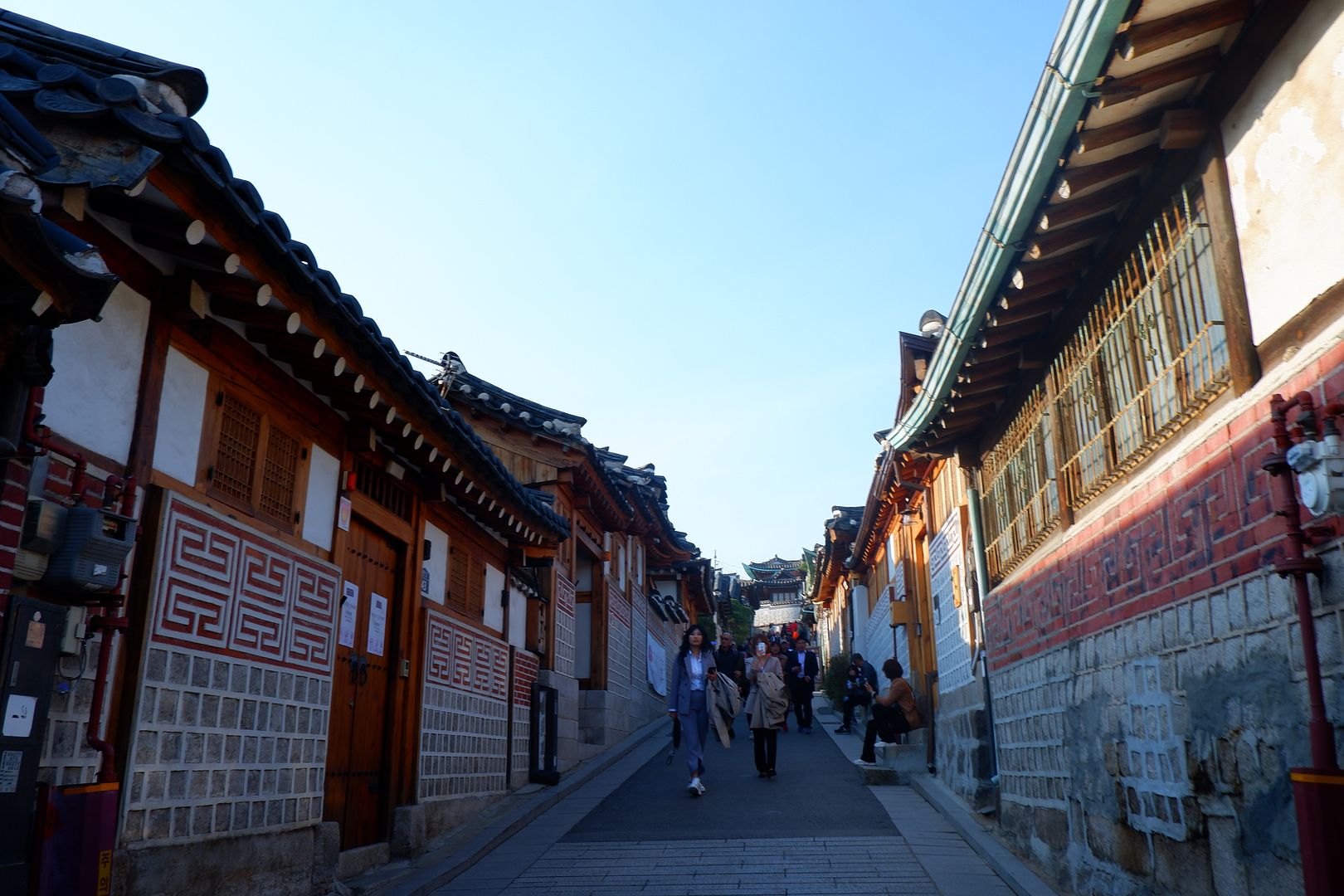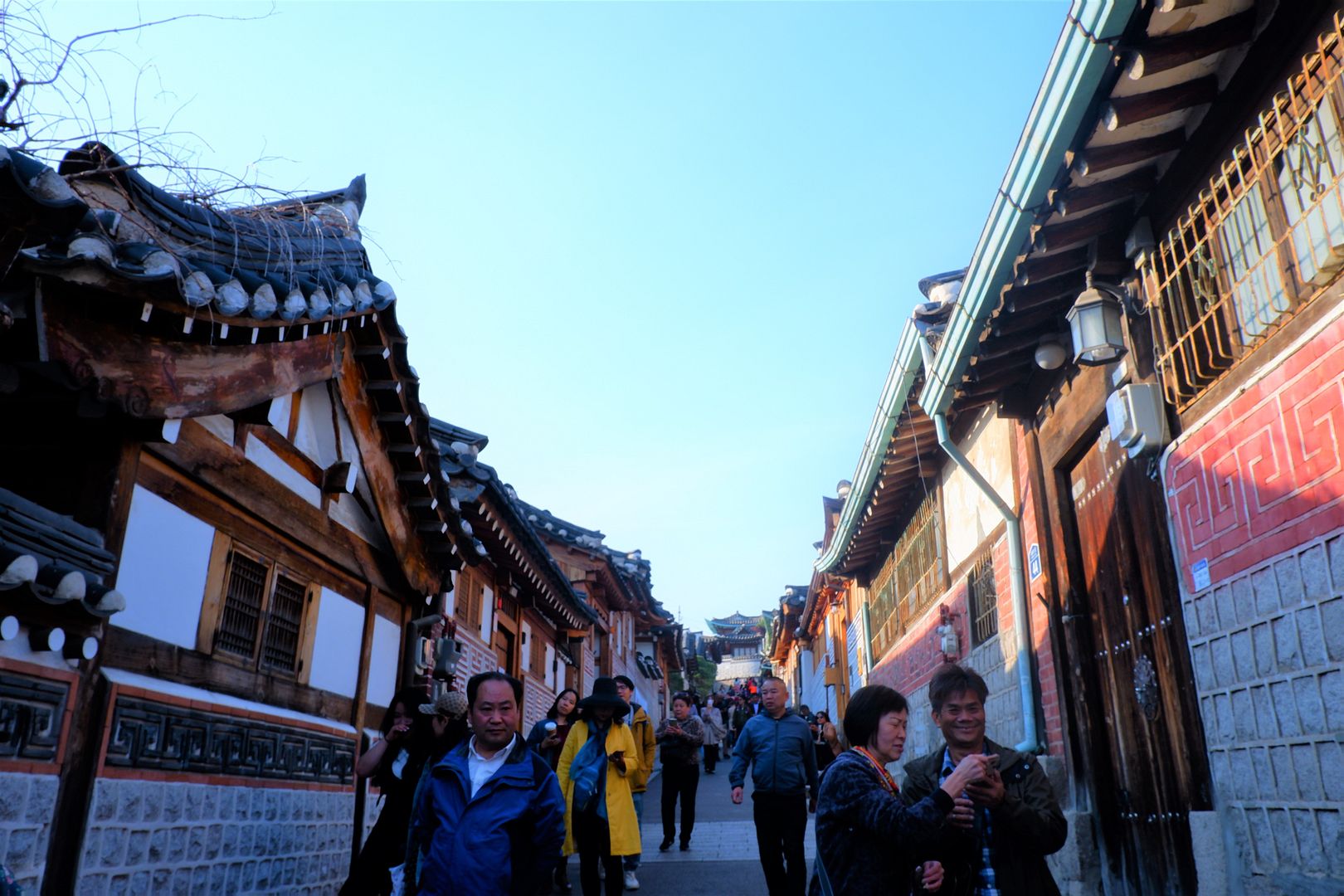 There were signs on some homes asking tourists to be keep the noise down.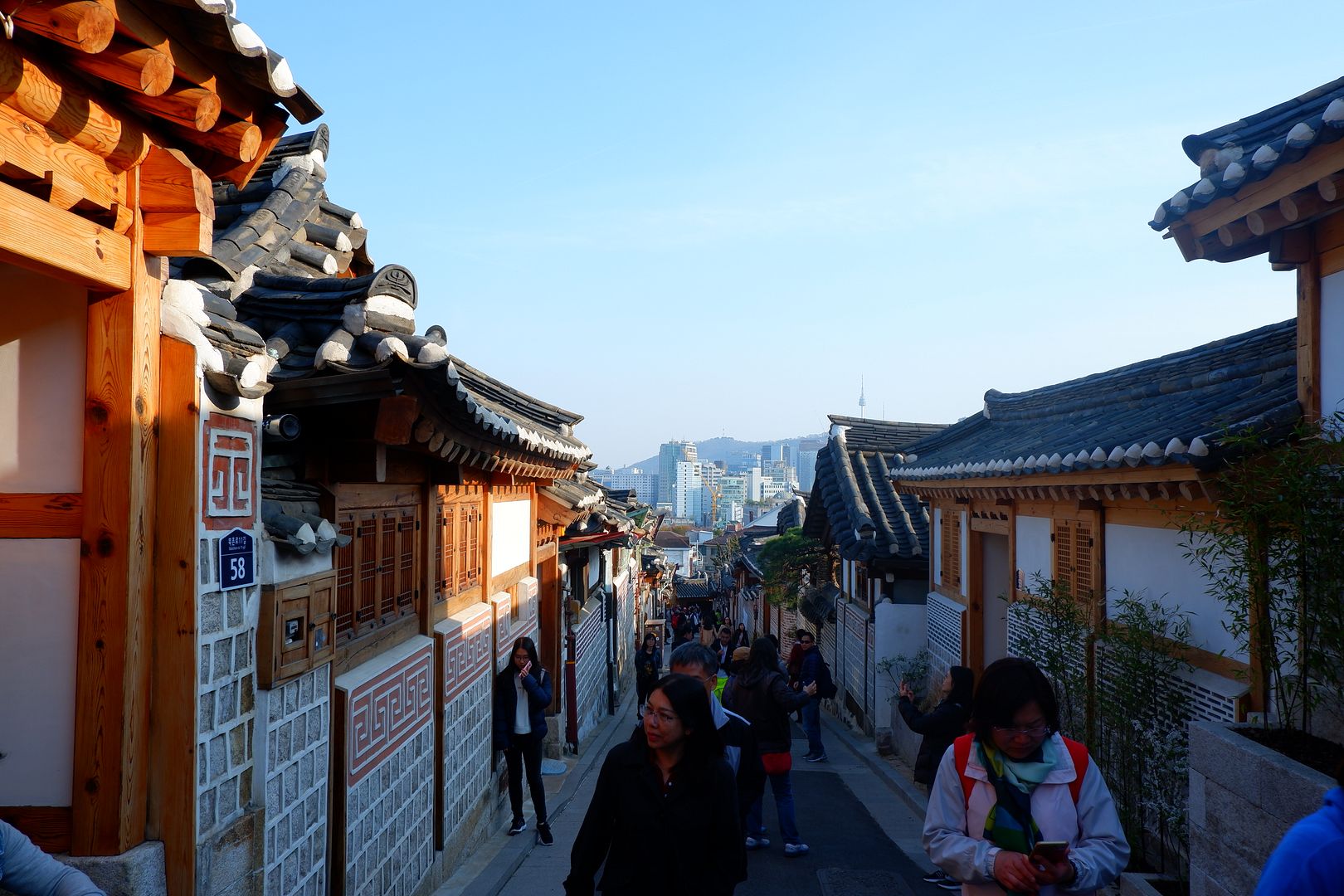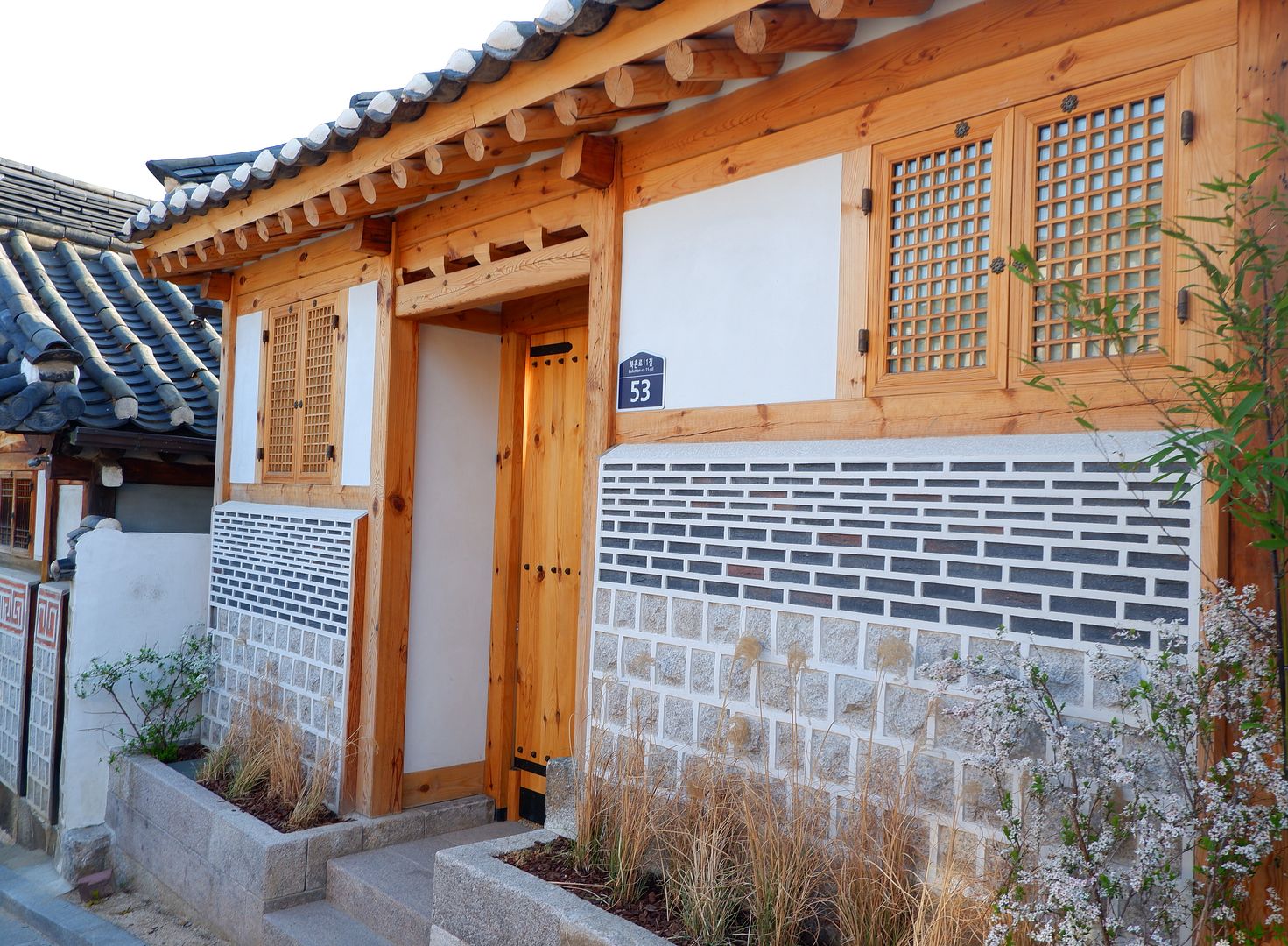 The doors all looked heavy but interesting.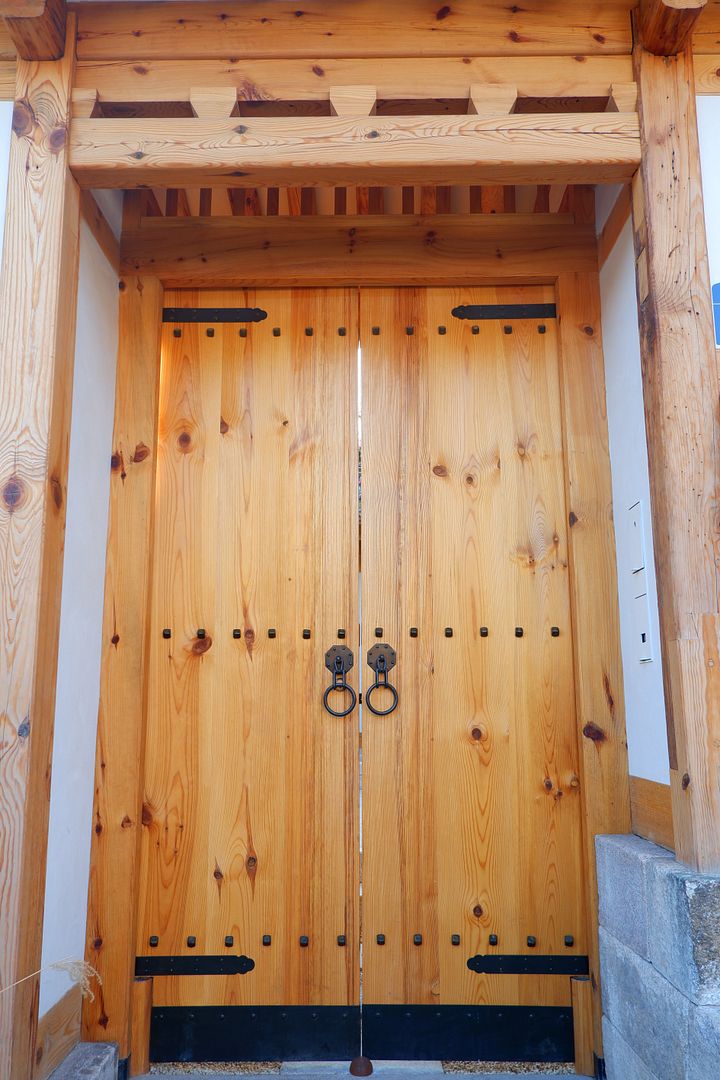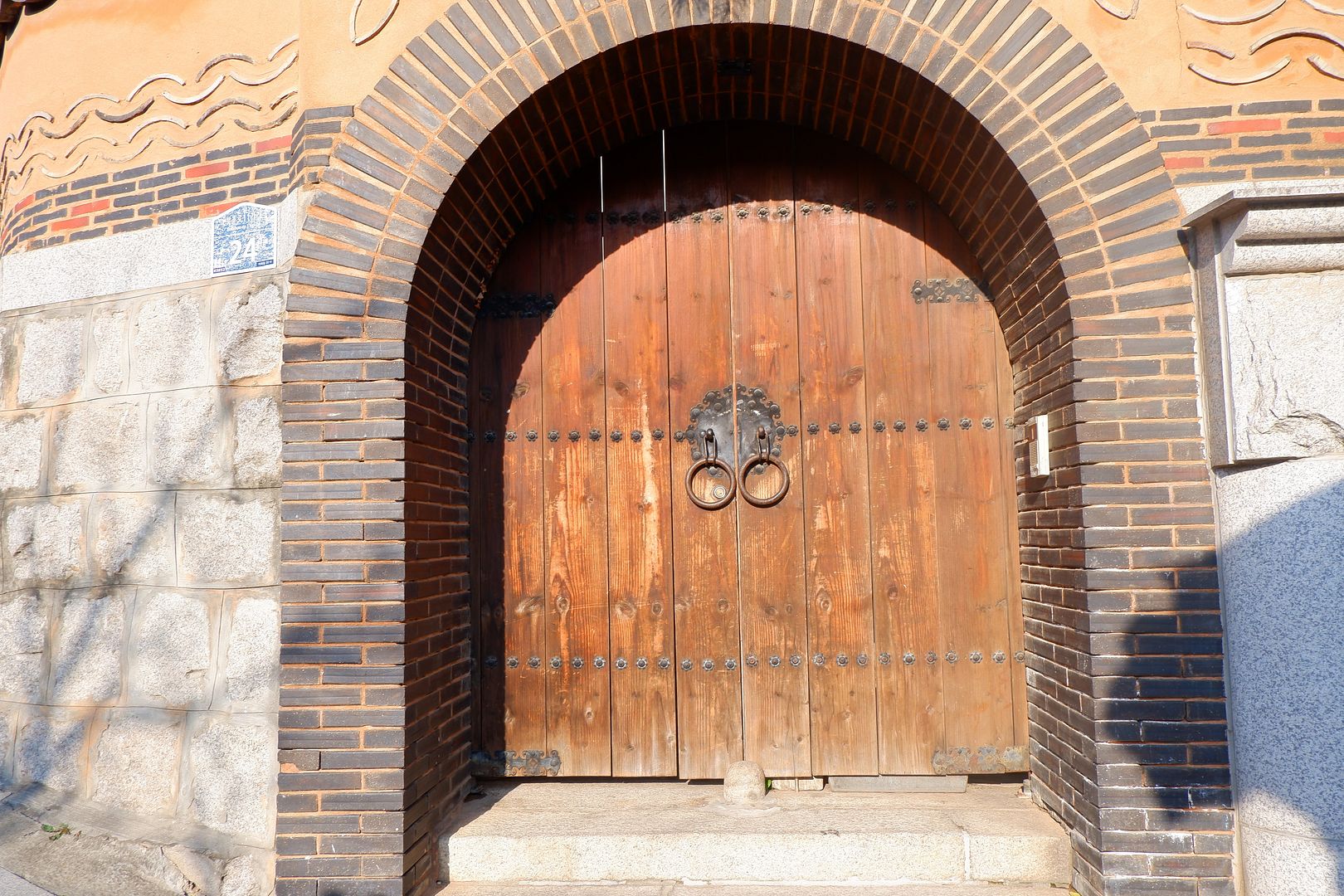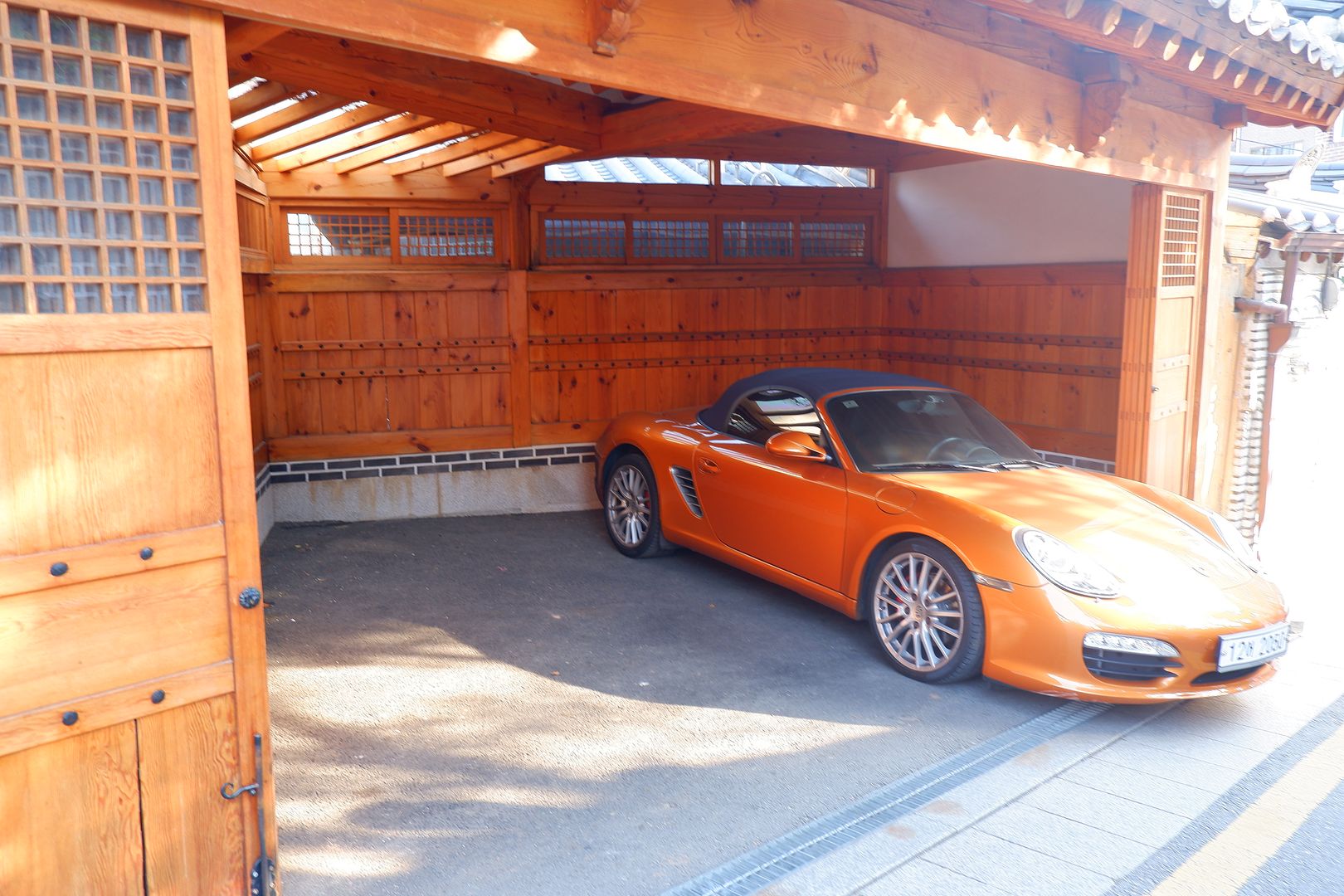 I ofcourse had to stop by and buy postcards! They all look like mini works of art!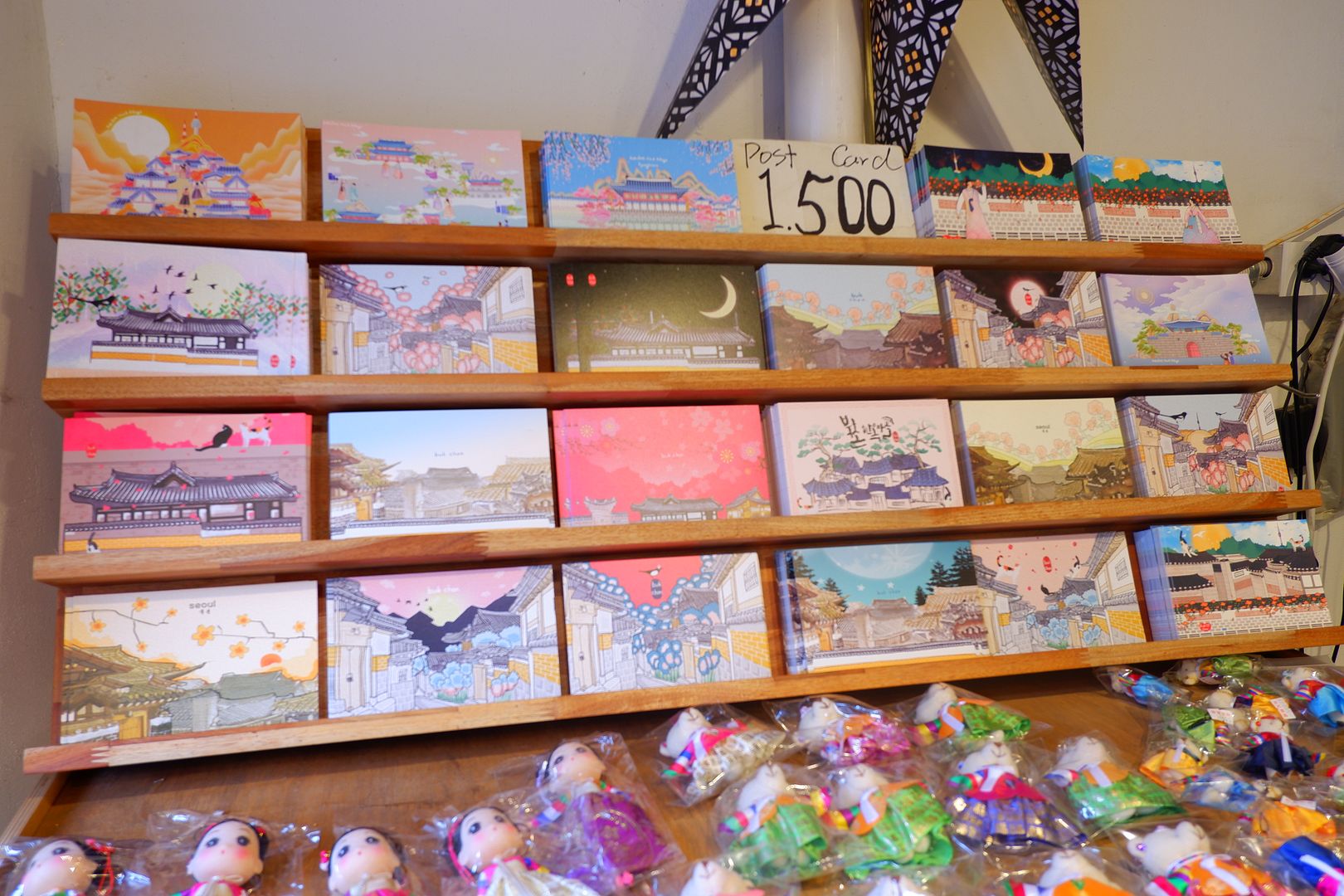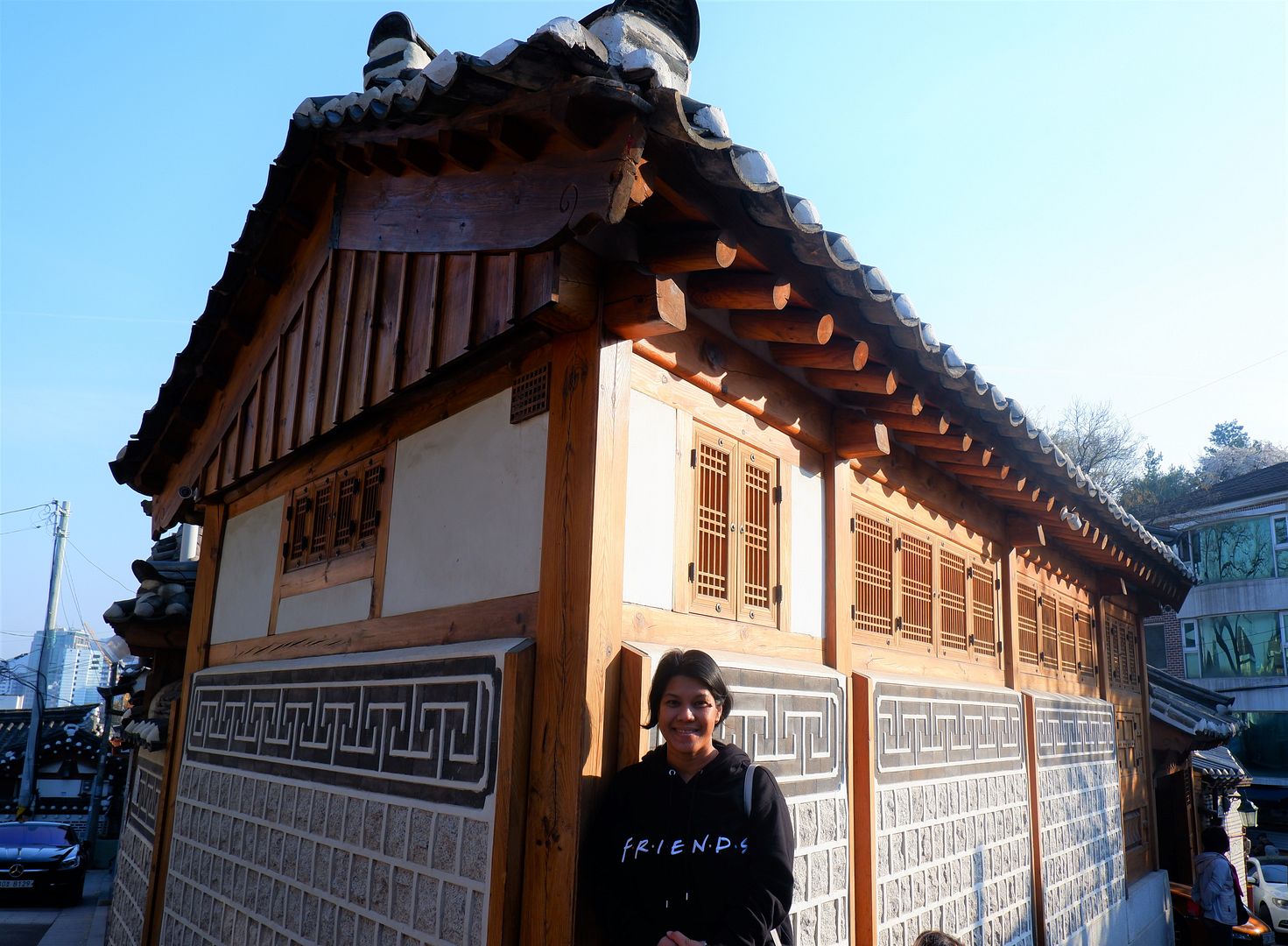 Hope I find my way back here again.