A friend from the Philippines sent me this update on Covid-19 Cases in the ASEAN region. And at this time, Vietnam has a total of 268 cases with 198 recovered. She was asking what is Vietnam doing differently compared to the Philippines.
The Philippines (population of around 107 million), as of writing this entry, has 22 times more cases than Vietnam at 5,878, 487 recovered, and 387 deaths. Vietnam has a population of 95 million.
Both countries are quite densely populated and considering that Vietnam shares a border with China, Vietnam is more at risk of contracting the virus than the Philippines. Geographically, the Philippines had a better chance of actually dodging the bullet if it closed down its airports early on.
So what is Vietnam doing differently compared to the Philippines?
From the first two cases of Covid-19 back in January 23, the Vietnamese government was on red alert. Not once did we feel that the government was not on the top of things. I was actually surprised that Prime Minister Nguyen Xuan Phuc was very decisive and took the very few cases of 16 very seriously. With the PM's decisiveness, the Ministry of Health was given the go ahead to plan and execute accordingly.
When the first two cases happened, it was during the Lunar New Year and since then, starting January 23, the Ministry of Education decided to suspend classes. Yes. THAT EARLY.
Vietnam produces its own testing kits.
Relentless and no joke contact tracing and quarantining of persons under investigation or monitoring. They do it on a large scale if needed.
No flights coming in since March 25.
Social distancing since April 1. Not totally locked down. People can still move within the city but cannot cross cities or provinces. We're on our 3rd week.
Automatic quarantine to a facility from people coming from abroad prior to the social distancing directive.

No public transportation since April 1.

Work from home is encouraged but not mandatory. People can still go to work. But since there is no public transportation, people are forced to work from home unless they have their own mode of transportation
9 USD fine for not wearing face masks in public.
Hefty fine of around 320 USD (7.5kVND) if caught congregating outside beyond 2 persons.
Generally, I think face masks helped. Because Vietnam is a motorbiking nation, face masks are part of our daily lives. I actually couldn't believe I'd have this many different kind of face masks in my stash: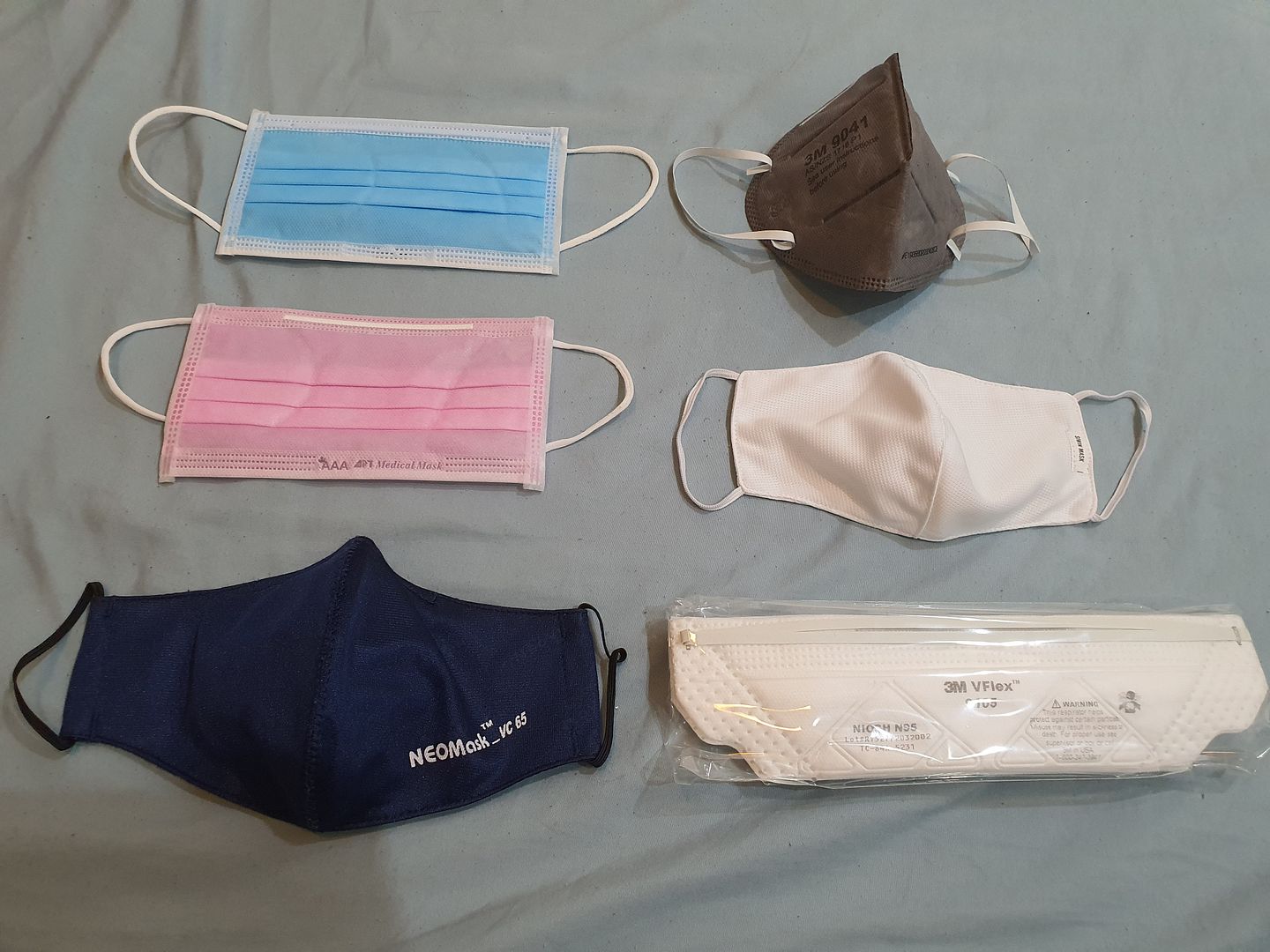 To be fair though, the Philippines has had no real experience of an epidemic of this scale in the past. When the SARS outbreak in 2003 happened, the Philippines only had 14 cases and 2 fatalities. The Covid-19 pandemic proves to be a very painful lesson to us all.