It's been 32 days since we had a Covid-19 case via community transmission. As of today, we have 320 cases wherein 60 are active patients. There are 4 severe cases.
Do I believe the numbers?
Yes.
Why?
Our hospitals are not overwhelmed with possible cases. I can actually go to my hospital and not be scared of possible infection. Because, there simply is none — which I fervently hope will continue to be. However, with that said, you won't see me walking around in public without a facemask or a bottle of hand sanitizer. And no, I won't be shaking hands with anyone anytime soon.
So what is life like in Ho Chi Minh City nowadays?
Public transportation including Grab and other similar services returned in time for the Reunification Day and Labor Day weekend (April 30 and May 1). My colleagues actually went home to their hometowns for the long holiday.
Schools were opened in stages which started 2 weeks ago. Universities and middle schools first then followed by the primary last week. This week, the pre-school kids are back.
Religious celebrations are allowed again. However, parishioners had to undergo temperature check and there was a slew of hand sanitizers upon entering. On our first Sunday mass back, the priest missed us so much and gave us a long sermon. Not that I minded, 'coz I really missed our Church.
Cinemas, salons, and malls have re-opened. Uniqlo was actually able to open its 2nd Ho Chi Minh City store in SC Vivo City. Imagine that.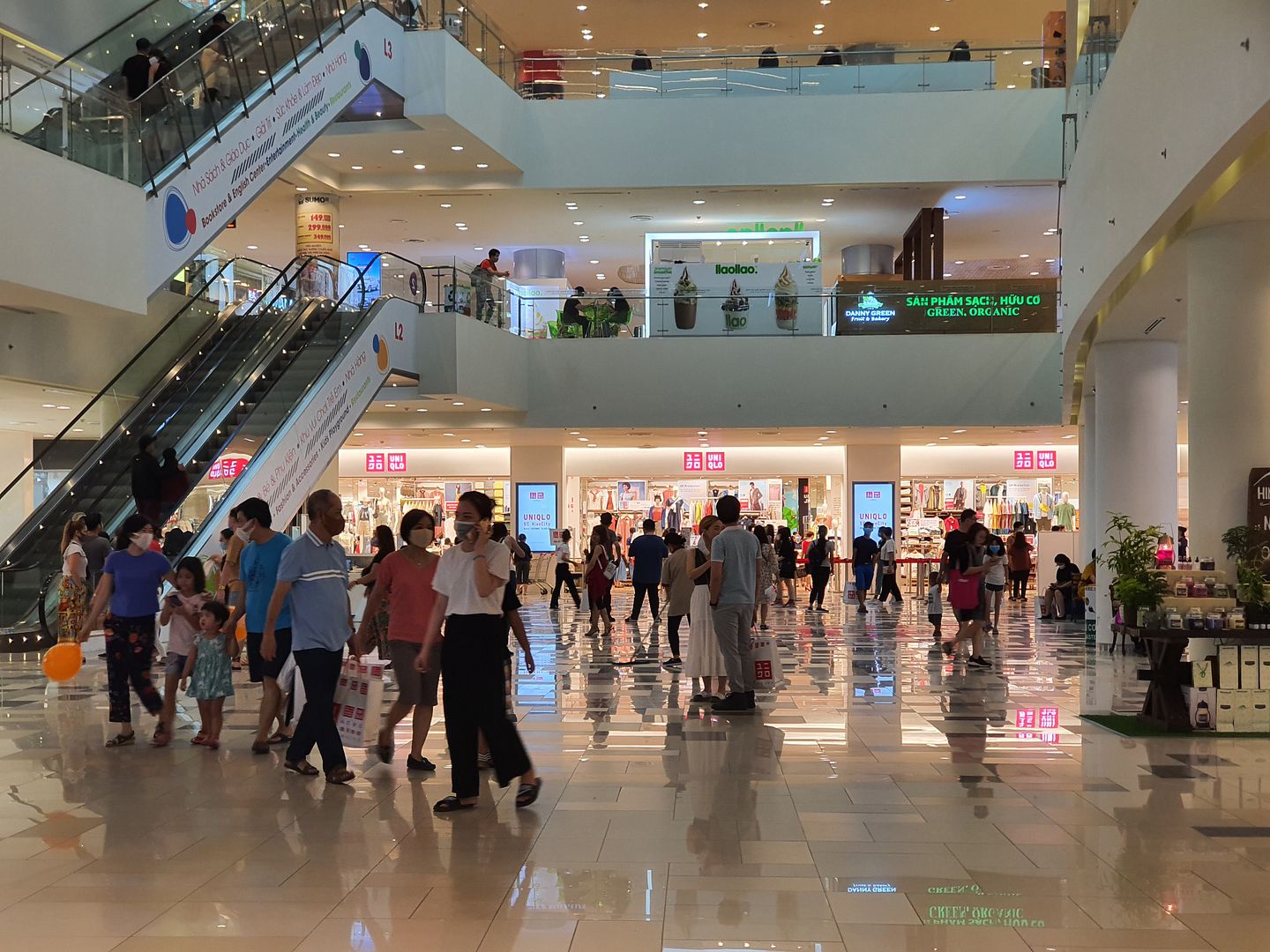 I for one am actually physically back at work.
It does seem like everything is back to normal but business establishments including malls continue to have strict temperature checkpoints, and facemasks are required in public.
The number of cases will still be going up for sure as Vietnam continues to repatriate its citizens but so far, I think the government is doing a terrific job handling the situation. Am keeping my fingers crossed that Vietnam has seen the tail end of the pandemic in their turf.